APPARAT – BLACK WATER (Electronica/Idm – Germany)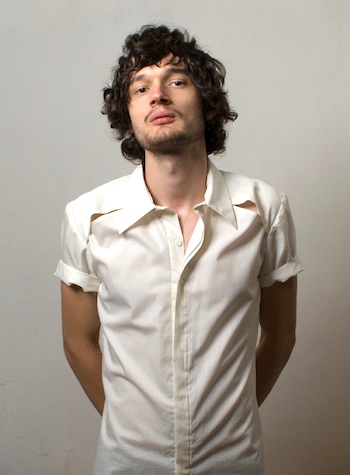 German electronic artist Sascha Ring, better known by his stage name Apparat, has a brand new album coming in September on Mute Records. Called The Devil's Walk, the LP will be Apparat's first solo full-length since 2007's Walls, that is if you don't count his critically acclaimed 2009 collaboration with French duo Modeselektor as Moderat (for the uninitiated, Modeselektor + Apparat = Moderat).
To start building up momentum ahead of his new album, Apparat recently released the single "Ash/Black Veil", a five-and-a-half-minute ambient electronica piece that was immediately embraced by fans and music critics alike. The song came with bonus remixes by US dance music's rising star Amtrac and emerging Russian producer Mokhov.
Apparat - Ash/Black Veil (Mokhov Remix)
Apparat - Ash/Black Veil (Amtrac Remix)
The second track to drop from The Devil's Walk is called "Black Water" and it's a perfect example of Ring's cinematic electronica, soothing vocal melodies and hypnotic rhythms. Commencing with a gently pulsating hum and concluding with a nostalgic rain sample, this song is disarmingly simple, yet terribly effective. Just what one would expect from a new Apparat release…
To help you wait for the new album, you can always listen to more tunes by Apparat on MySpace or check out his official site. Don't forget that you can buy Apparat's music on