BAM SPACEY – DESSA BRÄNDER (Electronica – Sweden)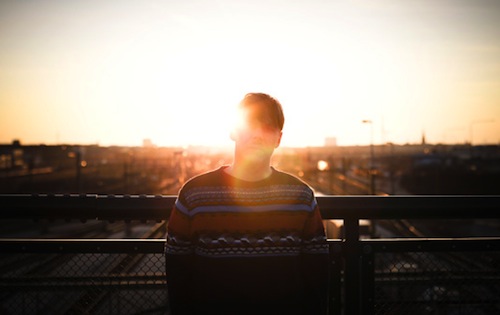 After the demise of his former bands, Swedish producer Bam Spacey (aka Magnus Johansson) ditched the idea of a multi-member indie outfit and decided to follow his love for electronic music, soon creating a studio in his bedroom in Malmö. With his lush phantasmagorical productions, he explores many music types including microhouse, ambient dub, and of course minimal techno.
On his Land EP, released last May on Ceremony Recordings, Bam Spacey provides shimmering, vocal-driven electronica,  that slowly builds up and floats its way right into your heart. Clocking in at just under 25 minutes, the Land EP offers a tripped out vision of a neon shrouded city and the feeling of cruising through it took shape. Check out "Dessa Bränder" just below…
As a bonus, here is a remix of "Vi Delar Samma Grave". Armed with pulsating beats and dreamy synths, RxGibbs turns the track into an epic space adventure.
Bam Spacey - Vi Delar Samma Grav (RxGibbs Remix)
For more info, follow Bam Spacey on Facebook. Buy his two EPs on