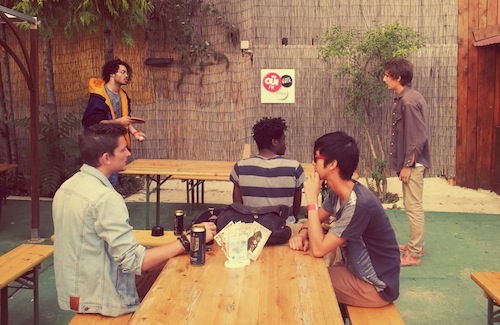 FI/SHE/S are the offspring of the multicultural melting pot that is Paris. Born in families hailing from Cameroon, France, China and Belgium, these five guys were stranded in the same Parisian suburb, from which they escaped through the music coming from their dreamed cities : NYC, LA, Portland, London, Berlin, Barcelona…
They fished Grizzly Bear's choruses, Apparat's electronic waves, El Guincho's exoticism, Hot Chip's sexiness, Animal Collective's psychedelia and Sufjan Stevens' complex arrangements… With their ''Phil Spectorean'' vocal harmonies, whether you hear them through your favorite headphones or live, you will dive in their hypnotic melodies.
FI/SHE/S - Quiet Is The Monster
FI/SHE/S - Nightcall (Kavinsky Cover)
More info on the band's Facebook and more tunes on their SoundCloud.