HOME VIDEO – THE AUTOMATIC PROCESS (Alternative/Electronica – US)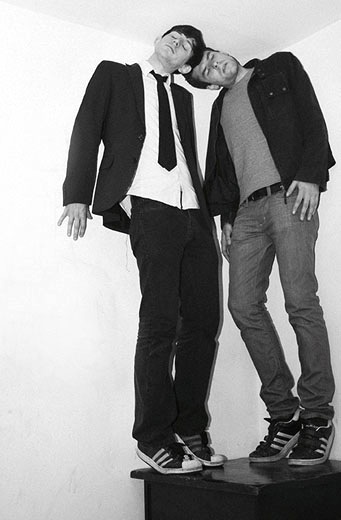 Home Video are Collin Ruffino and David Gross, transplants from the misunderstood landscape of New Orleans, now living in the brooding brownstones of Brooklyn, New York.
Often compared to Radiohead, the duo was originally discovered by Warp Records, who released Home Video's first two EPs in 2004. This was followed in 2006 by their full-length debut album, No Certain Night or Morning, released on New York-based label Defend Music.
Home Video - I Can Make You Feel It
With their new album, The Automatic Process, released worldwide on February 25, the band layers samples, synthesizers, and live instruments to build their own blend of electro-tinted minimalist rock. Sometimes dreamy and intimate, other times icy and contemplative, The Automatic Process is the work of a band that is still growing and defining itself but is not afraid to explore different possibilities in the process.
For more info on the band, tour dates and freebies, check out their official site and MySpace. You can purchase Home Video's new album on