JUST KIDDIN – SERIOUSLY PART TWO (House/Club – UK)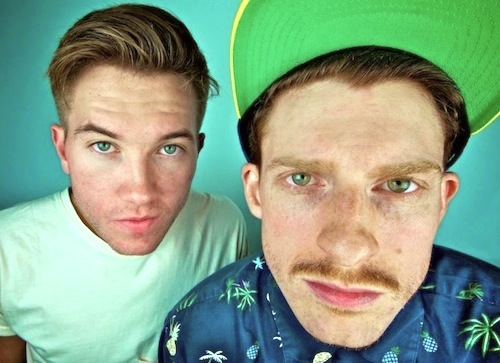 UK-based duo Just Kiddin have only been around for a little over a year but their originals and remixes have already featured on just about every decent music blog. On the heels of their 2011 debut EP, Seriously Part One, the boys recently released the second act, Seriously Part Two, via Top Billin Music.
Just like their previous EP, this new release is full of disco-fuelled club bangers, equally influenced by feel-good funk and French house. These guys smash genres together, sprinkle the whole thing with clean beats and come up with a sound that will please connoisseurs and casual clubbers alike.
Between recording sessions and DJ sets, Just Kiddin also find time to produce cool remixes for other artists (Steed Lord, Icebird, Nicola Roberts). If you like what you hear, here are a few more tracks for your aural pleasure.
For more info, find Just Kiddin on MySpace or follow them on Facebook. Listen to more music on SoundCloud and buy their EP on Beatport or