KEREN ANN – MY NAME IS TROUBLE (Folk/Indie – France)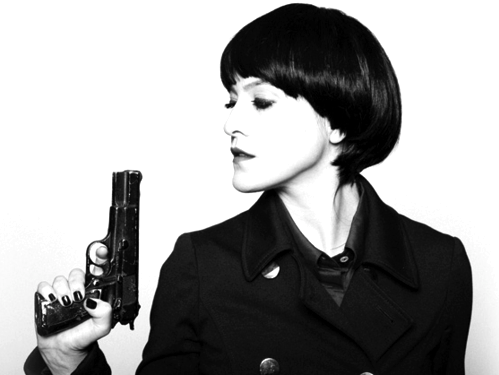 Critically acclaimed Israeli-born, Paris-bred singer songwriter Keren Ann Zeidel has announced the release of her 6th studio album, 101, next month. The 10-track follow up to her 2007 self-titled album will be in stores in most European countries on February 28th, followed by a spring release in the rest of the world. The lead-off single, My Name Is Trouble, is already out and available on all downloading platforms. You can stream it here and there's also a remix contest going on here.
Keren Ann – My Name Is Trouble
Keren Ann is largely based in Paris, Tel Aviv and New York and she records most of her music between these three cities. She lived in Israel and in the Netherlands until the age of 11, when her family moved to France. She still retains her Dutch and Israeli citizenship.
Keren Ann has released five solo albums, which have earned her rave reviews on both sides of the Atlantic. Her exquisite songs, sung in French and English, have a sophisticated, multi-faceted sound which draws on a wide range of influences.
Check out Keren Ann's official site. All her music is available for download on