umstrum LIVE – Playlist 01/06/2011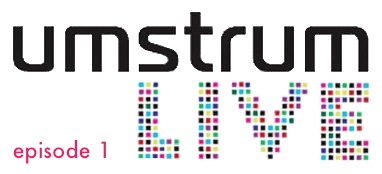 umstrum LIVE is a completely new venture for umstrum||music: a weekly radio one-hour radio show featuring the best music posted during the week on the blog. Launched in collaboration with Radio Matria, this programme will air every wednesday from 8 to 9PM ECT.
EP 1 - umstrum live 01/06/2011
This week for umstrum LIVE's premiere we are going to listen to a selection of music from Australia, the US, France, Denmark, Switzerland and Sweden. All in just one hour! Full playlist and links to the artists below:
Cults – Never Saw The Point
Raphael Saadiq – Good Man (Theory Edit)
RÜFÜS – We Left (Germany Germany Remix)
Sneaky Sound System – 16 (Flight Facilites Remix)
Washed Out – Me & You (Feat. Caroline Polachek)
Germany Germany – Cold Hands
Gush – P.Nis
Sophie Hunger – 1983
Kasper Bjorke – Young Again
Casiokids – Finn Bikkjen!
Washed Out – New Theory (RAC Remix)
See you next week!