STUCK IN THE SOUND – BROTHER (Electro/Indie – France)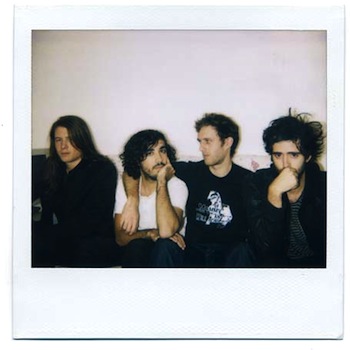 Stuck in the Sound are a French indie rock band hailing from Paris. The four-piece consists of José Reis Fontao (vocals and guitar), Emmanuel Barichasse (guitar) Arno Bordas (bass) and François Ernie (drums and backing vocals).
The band is well-known on the Parisian and French scene for its energetic scenic performances. They released their debut album Nevermind the Living Dead in November 2006, followed by their sophomore album Shoegazing Kids in 2009, both on Discograph.
Stuck in the Sound - Brother (Juveniles Remix)
The band's new single "Brother" was released on April 21st (for Record Store Day) with remixes by Yuksek, Juveniles and Pantero666. Sample the song above…
Find Stuck in the Sound on Facebook or check out their official site for more info. Buy the music on