7BIT HERO – COME ON STAND OUT (Electro – Australia)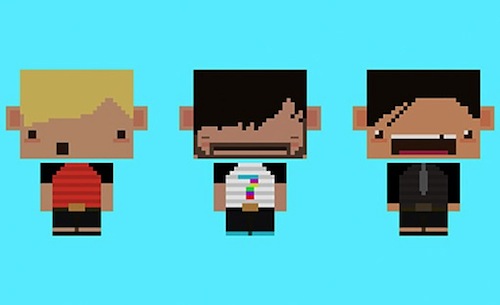 7bit Hero was created by Hans Van Vliet, a Brisbane-based electronic musician, joined by Richie Young on drums and Phil Evans on bass. Emerging from the demoscene, this new self-proclaimed bitpop act merges Van Vliet's two passions: his love of music with his love of digital art.
The music combines chiptune samples with live instruments to create an aural pop feast that presses all the right buttons. The first single taken off 7Bit Hero's debut EP is "Come On. Stand On", a very energetic glitchy pop song with catchy vocals and irresistible synth lines. Listen below and grab it for free here.
7Bit Hero - Come On. Stand Out.
Like it? Join 7Bit Hero on Facebook. Buy the music on Bandcamp or