CAPTAIN KIDD – FREAKY LOVE (Dance/Pop – US)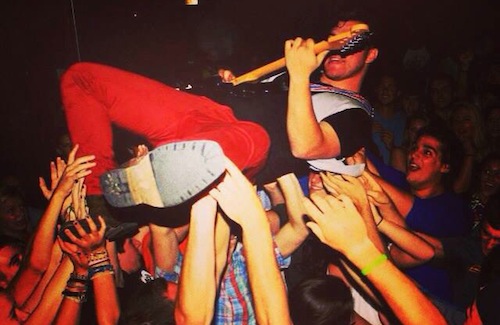 Captain Kidd is an alternative indie outfit based out of Cleveland, Ohio. The combo's four members are Nathan Baumgard and Eric Blaha, both on guitar and vocals, Nick Mast on drums and Andrew Gutierrez on bass guitar.
They only recently jumped on the scene but they are already making a name for themselves with their high-energy blend of alternative dance rock (the band's own words). Somewhat reminiscent of Two Door Cinema Club, Coastal Cities or The Rapture, their debut single "Freaky Love" is a hit in the making! Stream it below and get a free download on Bandcamp.
Captain Kidd - Freaky Love
More info on Captain Kidd's Facebook page.