CELSIUS – SUPER FM (House/Electro – UK)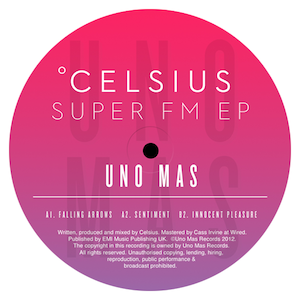 Celsius is a London-based electro house act active since 2011. Not much else is known about the artist behind this mysterious moniker, but one thing is for sure: his debut EP, Super FM, is already earning rave reviews across the board. With early support from the likes of Annie Mac, Zombie Disco Squad, Perseus, Ben Mono, Grum or Alex Metric, Celsius has already been tagged as "one to watch in 2012" by BBC Radio 1's Jaymo & Andy George.
Celsius brings all that UK groove from the 90s and early 00s back into the mix. 2-Step, house and garage influences are in full effect here, only this time round there's a more delicate and haunting touch. String stabs, synth breakdowns and intricate arpeggios work in unison aiming this EP straight at the heart then down to command the feet.
If you like what you hear, follow Celsius on Facebook and buy the Super FM EP on SoundCloud or