CHAPELIER FOU – INVISIBLE (Alt/Electronica – France)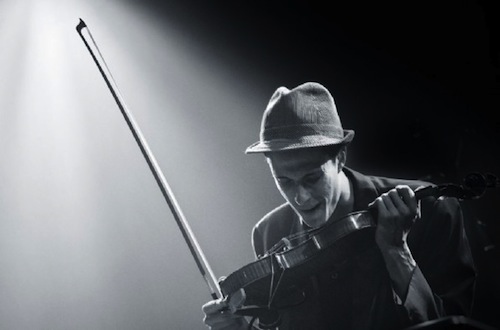 Even though Louis Warynski (aka Chapelier Fou) is still relatively unknown to the masses, he already has quite a lot to show for himself. Three EPs, a critically-acclaimed debut album, over a hundred live shows all around the world and now a second full length, Invisible, which is already getting a lot of heat.
Released on French label Ici D'Ailleurs, Invisible showcases Chapelier Fou's eclectic mix of electro, vintage sounds, samples and traditional instrumentation, a subtle combination that creates a mysterious atmosphere, full of hidden treasures.
Chapelier Fou - Fritz lang
[Download
HERE
]
Behind the catchy and sophisticated melodies hides a surprising complexity and a rare songwriting work. Continuously exploring the infinite potential of computers, Warynski gives free rein to his spontaneity, using violin, guitar, but also an increasing number of vintage synths.
Chapelier Fou's music tends to sweep frontiers away, speaking a universal language, the language of emotions and beauty. This is what you will find on his new album, Invisible, available on CD, vynil and MP3 since March 26th worlwide.
For more info, check out Chapelier Fou's official site or Facebook. Stream his music on SoundCloud and buy the album on Ici d'ailleurs (full MP3 album for just 2€) or