CHEW LIPS – DO YOU CHEW (Alt/Electro – UK)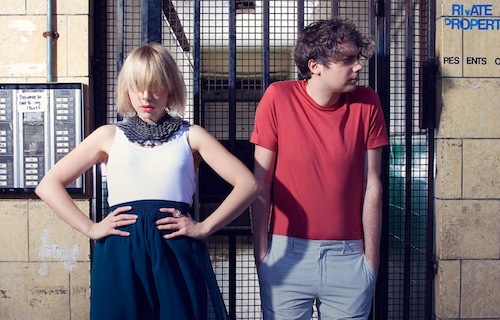 UK-based electropop act Chew Lips have a new single out now! "Do You Chew?" is a dancefloor-melting number, not unlike the duo's glorious 2009 single "Salt Air". The first official remix, courtesy of Lieke, slows things down a notch, turning the song into a chilled out, sun-soaked, Balearic affair that will suit any after-party playlist.
Chew Lips - Do You Chew (Lieke Remix)
The second remix, produced by Nick Zinner, surfaced a couple days ago on the interwebs. Clocking in at 3:13, it adds about 60 seconds to the original for a more radio-friendly format. On all other fronts, it pretty much keeps the spirit of the song intact, with a little extra emphasis on percussion.
Chew Lips - Do You Chew (Nick Zinner Remix)
To top things off, you can grab both remixes and the original track for free on the band's SoundCloud! Watch for Chew Lips' second album later this year…
More on Chew Lips on their official site or Facebook. Buy the music on