saturday nite with… CHRISTIAN STROBE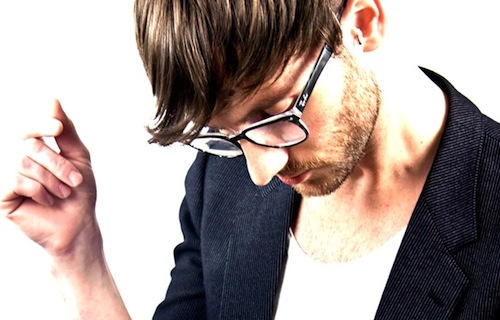 German DJ, producer, synth wizard and dancefloor worshipper Christian Strobe knows exactly which knobs to turn and which buttons to push to make the kind of music that makes you dance while grinning from ear to ear. He describes his tunes as a mix of cosmic house, future dance and dreamwave, with influences from 80s classics and contemporary electro (think Tesla Boy, M83, Kraftwerk, Depeche Mode, Fred Falke, Joy Division). Strobe specializes in putting everything that's good and cheerful in a musical blender and making it danceable.
In the past year or so he has also released a good dozen remixes that have been blowing up on the blogosphere. These include productions for Feist, Satellite Stories, Missent to Denmark, Lips, Holy Ghost! and more.
Holy Ghost! - Wait And See (Christian Strobe Remix)
Missent to Denmark - Catching The Frame (Christian Strobe Remix)
More info on Facebook. Stream the music on SoundCloud and buy it on