CUT YOUR HAIR – UTAH IN PICTURES (Indie/Pop – Spain)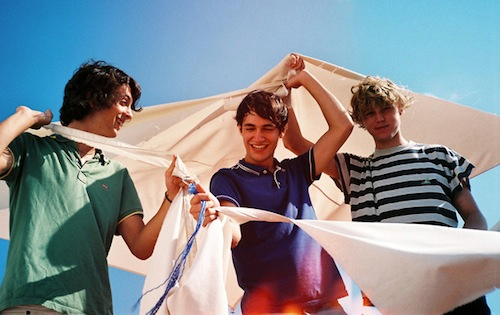 Barcelona-based indie pop trio Cut Your Hair have only released three songs so far but they are fast becoming one of the hottest new bands on the national scene. Awash with summery dream pop and glorious harmonies, their debut EP Utah in Pictures evokes beach parties until dawn and the tickle of sand between your toes.
On their EP, Cut Your Hair explore a musical territory halfway between post-punk and sun-kissed Californian pop. Having shared stage with We Are Standard, Jessica 6 and The Rapture, Sergio, Alex and Ed (who's originally from Brighton) reach out to audiences of all kinds with innate exuberance and brazen indie euphoria.
For more info, check out the band's page on MySpace or follow them on Twitter.