DEMS – INNER O (Electronica/Pop – UK)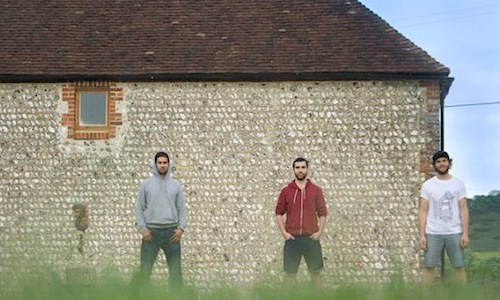 On the heels of their UK tour support for rising star Azealia Banks, London-based trio Dems recently unveiled their new double A-side single "Inner O / Bridesmaid". Helmed by musician/producer Dan Moss, joined by multi-instrumentalists David Gardener and Duncan Mann, Dems keep distilling their very personal brand of electronica mixed with wonderfully blissed-out guitars, atmospheric synths and elements of IDM.
Reminiscent of The xx (for the textured melodies) or Gotye (for the heartwrenching vocals), Dems have already received strong support from BBC Radio 1′s Jaymo and Andy George, Rob da Bank and Pete Tong. Their new single is out today 2nd April 2012 on Bad Life. If you like it (and you should), go get it!
Check out the band's official site for more updates and SoundCloud for more music. Buy Dems' singles on