DIRTY GOLD – QUIET LIFE (BeachPop/Lounge – US)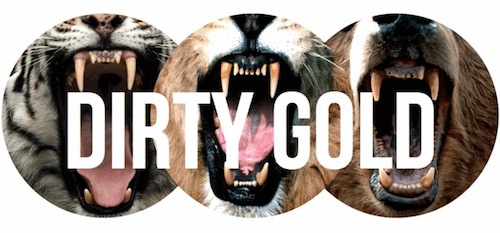 Born in the summer of 2010 and signed to Autumn Tone Records in December of the same year, Dirty Gold is San Diego-based three-piece inspired by sounds of the 50s/60s, vintage surf pop and drippy guitar lines. Lincoln Ballif handles vocals and lead guitar, John Ballif is on keys/rhythm guitar and Grant Nassif is the drummer.
A few months ago the trio released a warm, sun-drenched debut EP, Roar, featuring their early demos "California Sunrise" and "Overboard", as well as three brand new tracks. Filled with jangly guitars and lazy afro beats, Dirty Gold's compositions have been worming their way on many blogs and stealing the top spots on Hype Machine.
Dirty Gold - California Sunrise (DJ Philistine Lo-Fi Mix)
Follow Dirty Gold on Facebook or check out their official site. Buy Roar on