FRAU MAI + LOVINSKY – STARS (NuDisco/House – Russia)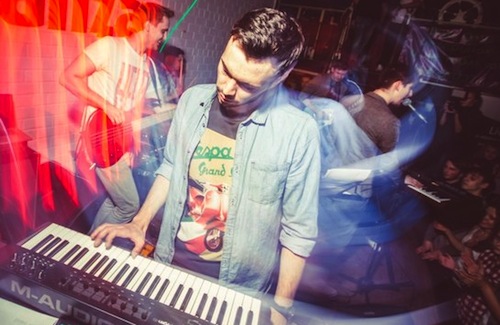 Frau Mai is a young Russian band with a real knack for catchy hooks and glitzy pop melodies. Hailing from the industrial city of Tolyatti, about 600km southeast of Moscow, they released their first album, Masquerade, back in 2012, clearly showing their ambition to provide the kind of tropical-flavoured indie pop that earned fellow Russian outfit Pompeya a great deal of much deserved attention. Their new single however shows a radical change in direction, with a lot less indie and a lot more disco!
The Stars EP, released a few weeks ago on Parallel Galaxy, is a collaboration with Moscow-based italo-disco virtuoso Lovinsky. It features the title track, as well as a solid collection of remixes from Kid Goodman, Anton Romezz, Yaaman and Armulik. Do yourself a favour and grab it now!