FUTURECOP! – THE ONLY WAY (SynthPop/Electro – UK)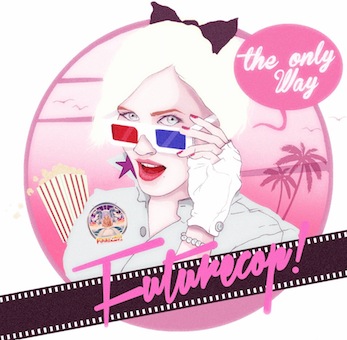 Futurecop! is the brainchild of Manchester-born Manzur Iqbal and Londoner Peter Carrol, two uni friends who decided to combine their musical backgrounds to recreate the atmosphere of 80s movies and Sci-fi cartoons like Transformers or Thundercats. Early support from the likes of Crystal Castles, Diplo or DJ Am and intense blog coverage boosted the duo's first releases and earned them thousands of followers.
Futurecop! - The Only Way (GRVRBBRS Remix)
After their 2009 hit on Green Label Sounds "Humdrum Town" with vocalist Theophilus London, Futurecop! notched up festival appearances, gigs and DJ sets, taking over dance floors the world over with their futuristic 80s fantasies. They finally released their first full length, The Movie OST, via Kiez Beats Records last January, this was an electronic instrumental soundtrack created for a made up fantasy movie.
They have also produced a slew of remixes for artists such as Foster The People, Childish Gambino, Cobra Starship, The Naked & The Famous or The Whip.
The Whip - Divebomb (Futurecop! Remix)
For more info and updates, go to Futurecop's official site or Facebook. Buy all their music on