GEMINI CLUB – SPARKLERS (Indie/Electro – US)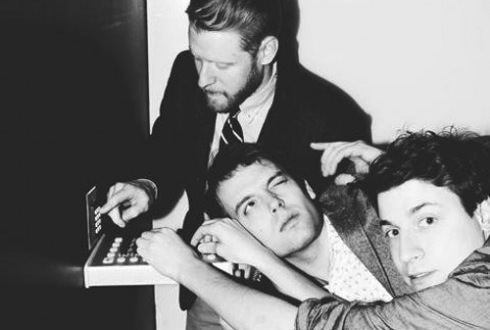 Chicago-based indie-electronic dance outfit Gemini Club is the musical project of Dan Brunelle (vocals and synths), Daniel Brunelle (bass, synth and guitar) and Gordon Bramli (programing). Their first single, "Ghost", came out hot in the blogosphere, resulting in remixes from Hey Champ, Barretso, Golden Bug and Only Children and support slots for the likes of Chromeo, Who Made Who, A-trak and Chateau Marmont.
Most recently the trio released a seven-track EP, Here We Sit, featuring underground hit "By Surprise" as well as their newest single "Sparklers", which is now available for free download on Gemini Club's SoundCloud.
As a bonus, check out these two diametrically opposed remixes of "Ghost". First up, Barretso turns it into a true dancefloor anthem, then Blue Satellite slows things down for a nice after-party jam…
Gemini Club - Ghost (Barretso Remix)
Gemini Club - Ghost (Blue Satellite Remix)
Check out Gemini Club's official site for more info or follow them on Facebook. Buy the music on