LAKI MERA – ALL I HAVE (Folktronica – UK)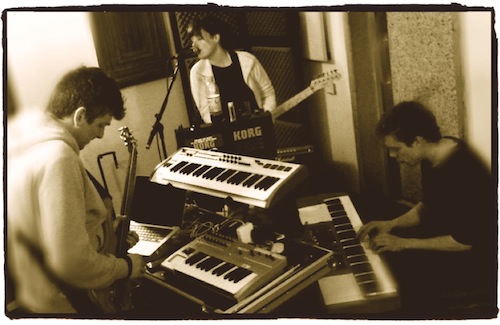 Glasgow band Laki Mera are not a band to rest on their laurels. After the success of their debut album The Proximity Effect, Laura Donnelly, Andrea Gobbi and Keir Long quickly set out to work on new material for their second album, knowing exactly what they wanted to do and spending countless hours in the studio to achieve exactly that. The result is Turn All Memory To White Noise, an album that artfully fuses electronics, strings, sampled sounds, and Laura Donnelly's bewitching vocals.
"The fact that we've written it, composed it, scored the strings and the brass, and recorded it all in such a concentrated period of time, is what's made it such an honest record," producer/multi-instrumentalist Andrea Gobbi explains. With Turn All Memory to White Noise the Glasgow trio stay true to their own sound, a subtle mix of folktronica and trip hop, and concoct an intimate, yet exceptionally produced album that will no doubt their numerous fans.
Find Laki Mera on Facebook. Buy the music on