LITTLE BOOTS – WORKING GIRL (SynthPop – UK)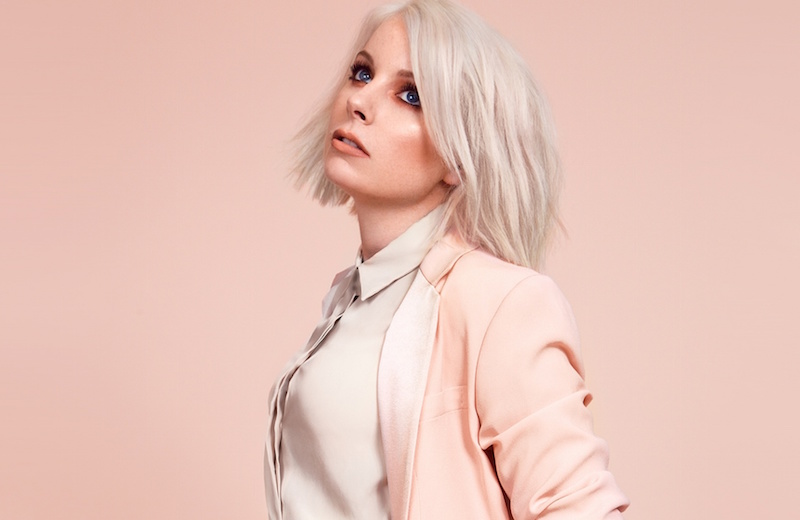 Victoria Hesketh, aka Little Boots, unveiled her new album Working Girl a couple of days ago to generally positive reviews (4 **** from Q Magazine, The Times, The Telegraph). This third full-length is also quite a statement for the synthpop diva turned business woman who, having left behind the major label machine, now runs her own label On Repeat Records. Hence the title and the song "Working Girl", which was written with fellow On Repeat associate Tom Aspaul and one of the UK's most sought after producers Grades.
This new album was produced by Jas Shaw of Simian Mobile Disco, Ariel Rechtshaid, Patrick Lukens, MNDR's Pete Wade, and Com Truise. Filled with her signature icy synths, airy vocals and well-crafted catchy melodies, the 13-song LP might not be an extremely adventurous album but it delivers the kind of sugar pop with hints of nineties dance music one expects from Little Boots.
The Working Girl Tour kicked off in style with a sold-out London show last week, featuring special guest Femme. The tour will be continuing across the USA starting in LA and closing in Washington, calling in San Francisco, New York and Boston on the way.
For more info and tour dates, find Little Boots on Facebook or check out her official site. Download the music on