LOCAL NATIVES – HUMMINGBIRD (Indie/Rock – US)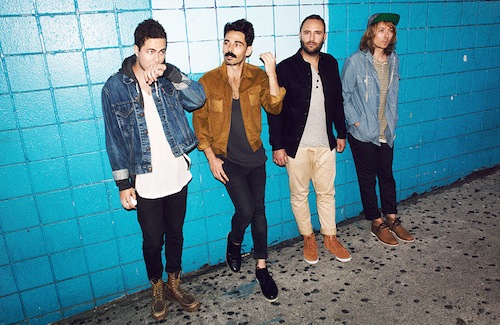 Local Natives released their sophomore album Hummingbird on January 29th via Frenchkiss Records. This highly awaited follow-up to their hugely successful 2009 debut Gorilla Manor was produced by The National's Aaron Dessner, who also performs and contributes songwriting on the record. Stream it in full on SoundCloud.
If Gorilla Manor certainly had moments of charming quirky greatness, the Silver Lake quartet (bassist Andy Hamm left the band in 2011) have really upped their game on Hummingbird. More confident and introspective than ever, Local Natives deliver a sparkling 11-track album that is both grandiose contemplative, effortlessly mixing soaring vocals, rolling drums and heavily wrought atmospheric arrangements.
Local Natives - Wide Eyes (Suckers Remix)
For more info, go to Local Natives' official site or Facebook. Buy the new album on