MONDRIAN – TEA BOY, DRY BISCUITS & ROLLER DISCO BEAT (Pop – France)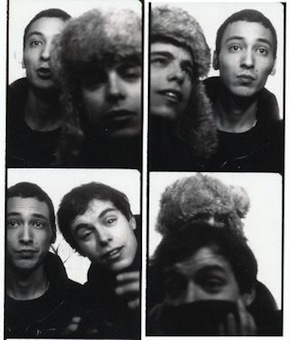 Paris-based pop band Mondrian comprises vocalist Roman Oswald, guitarist Marc Mifune (aka Morning Crash), keyboardist Demoiselle and drummer Cyrille Fournel. Since their formation in 2007, the quartet has released a handful of catchy albums, sharing their common love for bright singalong poppy tunes.
With their latest release, Tea Boy, Dry Biscuits & Roller Disco Beat, they depart from their customary low-key 60s-70s surf rock to wander into a more electronic landscape, with hints of synth and electropop. "5250'd" is a good example of this new stylistic orientation. It's jagged and robotic and yet addictive as hell and irresistibly poppy!
Find Mondrian on Facebook or Tumblr and buy their music exclusively on BandCamp.