MONTAG – PHASES (SynthPop/NuWave – Canada)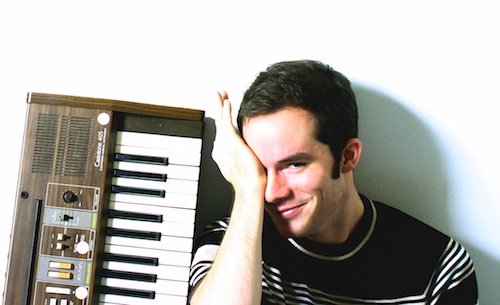 After four years of making music with different bands and projects, Antoine Bédard (aka Montag) thought it was time to get back to his own music but he didn't want to release a full album. He settled for a radically new concept instead, releasing new material every month in the shape of a single, a B-side, a video and a diary-type audio entry documenting his creative process.
Montag - Trip The Light Fantastic
The project, aptly dubbed Phases, has already yielded five singles (one for each month of 2012) and a handful of remixes by the likes of Memory Tapes, Pierre Crube (of Numéro# fame), Red Idiot, James Bay or Team Ghost.
Montag - New Design (Pierre Crube Remix)
Montag has also collaborated with a few special guests, including Pierre Lapointe ("P.I.E.C.E.S") and Graham Van Pelt ("Trip The Light Fantastic"), as well as video artist Jérémie Battaglia and Mexican graphic designer Curious Flux.
More info on Montag's official site or Facebook. Stream all the tracks, remixes and audio doumentaries on SoundCloud and buy on