PETER & THE MAGICIAN – TWIST (Electro/NuDisco – Belgium/France)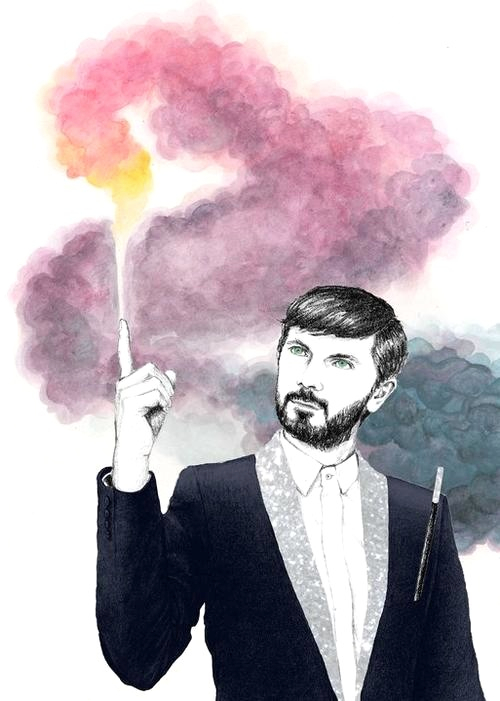 After parting ways with Aeroplane partner Vito DeLuca last year, Stephen Fasano soon resurfaced as The Magician. Under this new moniker, he started releasing brilliant mixtapes of shiny Italo Disco on SoundCloud and he produced remixes for the likes of The Aikiu, Beni and Lykke Li.
Yuksek - On A Train (The Magician Remix)
Beni - It's A Bubble (The Magician Remix)
Fasano and French electro master Yuksek have been collaborating ever since the former's split with Aeroplane and together they have created the duo Peter & The Magician. The project has been stirring up excitement and curiosity among DJs and electro lovers since the release of their first single "Twist" on Kitsuné Maison Compilation 11 back in May.
Now things are going even crazier with their debut EP released last week June 20th on Kitsuné. The Twist EP features the original mix of the title track and two brand new songs: "La Fiorentina" and "Love in Rimini". This new endeavour goes even deeper into the disco-tinged electro world of these two music obsessed fellows and the trip is well worth the wait! Check out "Twist" just below…
Peter & The Magician seem to have found the rarest musical alchemy and made of it an instant classic. The combination of Fasano's and Yuksek's personal styles gives birth to a perfectly balanced fusion of dancey beats, Balearic disco and synthpop. While it is still unclear whether the duo will continue or if it's a one-off collaboration, let's just enjoy this for now and hope there will be more…
For more info, find The Magician on MySpace. Buy the Twist EP on