PNAU – THE TRUTH (Electro/Pop – Australia)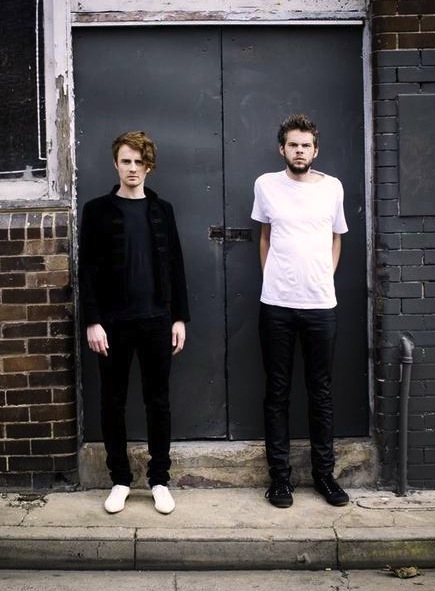 Back after a long break, Pnau is finally announcing a new album, tentatively titled Soft Universe and scheduled for release in Summer 2011.
The Sydney based duo, made up of Nick Littlemore (who also plays in bands Teenager and Empire of The Sun) and Peter Mayes, have described the new album as "a bit Bowie, a bit Bono, and a bit Burt Bacharach".
We'll have to wait for a few months to find out for ourselves, but in the meantime the first single is already out and it's pretty epic! Here it comes in two versions: version one is a sweet synthpop remix by Californian act Jump Jump Dance Dance and version two is a mean club mix by fellow Sydneysider Sam La More…
Pnau - The Truth (JumpJumpDanceDance Remix)
Pnau - The Truth (Sam La More Remix)
With three albums under their belt, Pnau have been in the business for well over ten years now and are considered one of Australia's most respected electronic music acts. They released their acclaimed debut album, Sambanova, in 1999 under the Peking Duck label and were then signed to Warner Australia, who released their sophomore album. In 2007, their third effort spawned massive hits "Embrace" (with guest vocals by Ladyhawke) and "With You Forever", both of which helped Littlemore and Mayes further their reputation in Europe and the Americas.
Pnau Feat. Ladyhawke - Embrace
Pnau's new album promises to be a new avalanche of fresh tunes and smooth arrangements, all funky bass lines and cosmic synths. Can't wait for summer to come!
Get all news and updates about Pnau's forthcoming album and tour dates on the band's official MySpace. Buy the music on