PUNKS JUMP UP – MR OVERTIME (SynthPop/Electro – UK)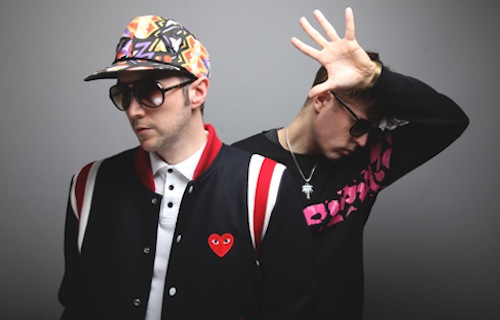 Swedish/British duo Punks Jump Up have been around for quite some time now, relentlessly pumping out club bangers for their fans' utmost pleasure. After the success of their early 2012 hit "Get Down", Joe and David stick to their guns with their new funky single "Mr Overtime" featuring none other than Chromeo's Dave 1 on vocals.
This energetic, carefree synthpop track combines catchy vocals, a bouncy bass line and hints of French touch house music. The EP features remixes by Oliver, Mickey and Gigamesh and it's coming out on April 30th via Moda Music.
For more info and music, head over to Punks Jump Up's official site or Facebook. Buy the new single on