saturday nite with… RENI LANE + MONSIEUR ADI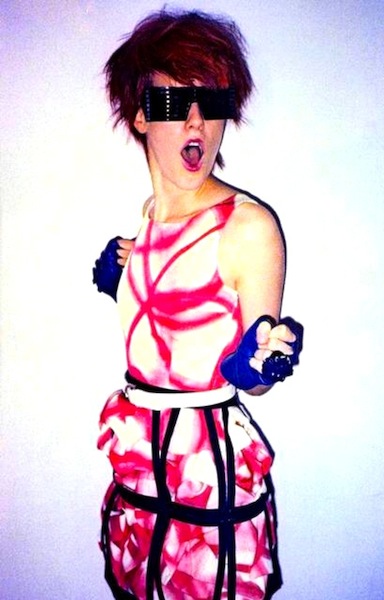 Reni Lane is scheduled to release her new album, Ready, on March 16th on superproducer Linda Perry's label Custard and in the run-up to this release she has been getting a fair deal of attention with her single "Place For Us". The track has been remixed by a selection of first class producers and four remixes are available for free on Reni Lane's MySpace.
Reni Lane - A Place For Us (Monsieur Adi Remix)
Monsieur Adi's take on "Place For Us" is by far our favourite. It's pop, it's sweet and it just really feels like a glimpse of summer in the cold days of February.
The subtle electronica and sweeping violins provide the perfect background for Reni's totally reworked vocals. The song takes a whole different meaning, nostalgic and hopeful at the same time. Adi explains: "the romantic in me wanted to make it an intimate and cinematic electro dancefloor song. Reni is so dynamic and her vocals were really flawless and I wanted to bring the passion out in her voice."
Monsieur Adi is an Italian musician/producer/aspiring fashion designer. He has remixed the likes of Marina and The Diamonds or Ellie Goulding and he also produced Noah With Him's debut album. Watch out for Monsieur Adi's forthcoming debut album in spring 2010 and visit him on MySpace.