SATELLITE STORIES – ANTI-LOVER (Indie/Pop – Finland)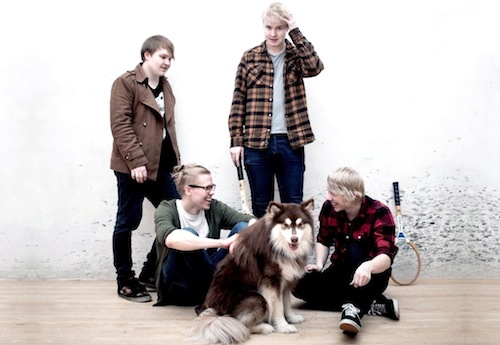 Born in the cold of Northern Finland, Satellite Stories are a fun and energetic four-piece with a love for warm and catchy party songs. Even though they have only released a handful of songs so far, the young outfit has already toured Central Europe several times and played at major Finnish summer festivals and their singles "Helsinki Art Scene" and "Kids Aren't Safe in the Metro" have been praised by critics and blogger the world over.
Satellite Stories - Anti-Lover
After a few months of silence, Satellite Stories are back with "Anti-Lover", the first single taken off their highly-awaited debut album, Phrases to Break the Ice, due out in autumn 2012. Somehow reminiscent of Two Door Cinema Club or Tokyo Police Club,  the band's "jangly, anglular, energetic and always danceable indie rock" feels like a good adrenaline rush, but it's even better served live at a gig in a packed club…
Connect with Satellite Stories on Facebook or check out their official site. Buy the music on BandCamp.