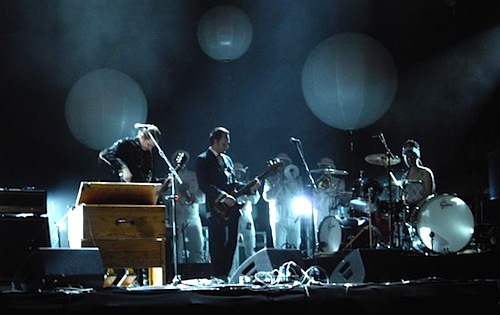 Four years after their last LP, Sigur Rós have returned with the lead single from their soon-to-be-released new album, Valtari. To help their numerous fans wait until the official release, the Icelandic quartet have uploaded their captivating new song "Ekki Mukk" on SoundCloud. Stream it below…
Since the band's last album Med Sud I Eyrum Vid Spilum Endalaust in 2008, front man Jónsi launched a side project with partner Alex Somers and he also wrote the soundtrack for the motion picture We Bought A Zoo.
Sigur Rós' new album Valtari, which means "steamroller" in Icelandic, will be their sixth studio album and it is scheduled for release on May 29th.
Find out more about Sigur Rós on their official website or on Facebook. Buy their music on