SISTRA – TELEGRAM CLOUD (Indie/Rock – Russia)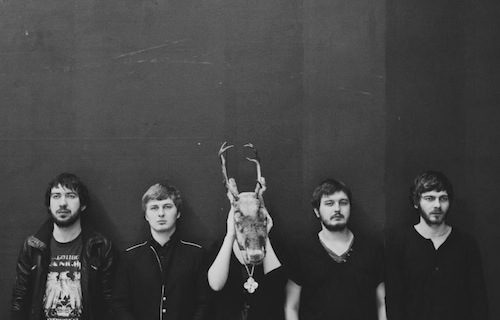 Born in the Russian Far East but now based in Moscow, indietronic outfit Sistra (aka сИстра) is finally ready to share their self-produced debut album Telegram Cloud. The record features 9 new tracks recorded between May 2011 and April 2012 and it is available for free download on the band's SoundCloud.
Sistra's sound combines post-rock riffs and heartfelt vocals with electronic beats and synthesizers to create something unique and compelling. At times their soundscapes evoke the cold plains of their native Khabarovsk, other times they burst into a flourish of colours emotions, but the result is always passionate and haunting.
Sistra - Gentle Dead People
If you like what you hear, check out Sistra's Facebook for more info and go to SoundCloud or BandCamp to stream their music.