THE OTHER TRIBE – NOBODY ELSE (Electro/House – UK)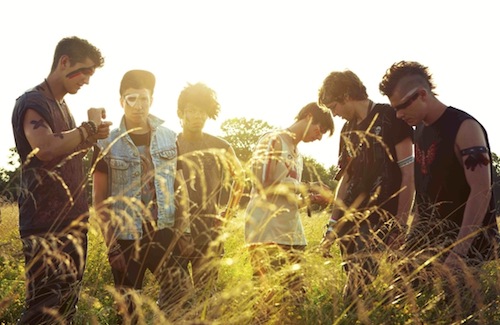 Over the past few months The Other Tribe, a young six-piece from Bristol, have been cementing their reputation as a genre-defying effervescent act at the forefront of the local dance scene. If you wanted to apply a label to their warm and vivid mix of electronic grooves, it would probably be indie dance, although this would not really do them justice. With sun-drenched tribal percussion, infectious melodies, quirky samples and falsetto vocals, their jubilant sound is perfect for a packed club or a summer festival, but it works just as well on your laptop at home.
Somewhat reminiscent of a poppier version of Totally Enormous Extinct Dinosaurs, or some strange hybrid of Friendly Fires and Crystal Fighters, The Other Tribe make the sort of seizure inducing quirky dance music that will get the party started!
Connect with The Other Tribe on Facebook and buy the music on