THE SOUND OF ARROWS – REMIXES (Pop – Sweden)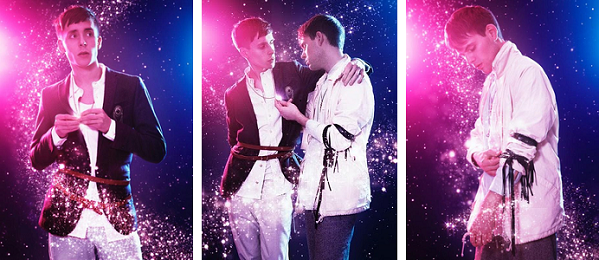 The Sound of Arrows are a duo consisting of Stefan Storm and Oskar Gullstrand, two twenty-somethings from Stockholm, or as some may put it, the mecca of pop music. Their story began as most others do. They came from the same town, met through mutual friends, had similar taste in music, dabbled with electropop…
The Sound of Arrows - M.A.G.I.C
They started playing around with a couple of samplers, a harp, some strings, and huge crescendos. Stefan Storm had earlier been making house music in Panache while the other half, Oskar Gullstrand, used to play in an orchestra and they used their combined experience to produce their 9-track debut, Danger! It was released in 2008 on Labrador, followed by M.A.G.I.C! in August 2009 and Into The Clouds in September of the same year.
The Sound of Arrows - M.A.G.I.C (Chad Valley Remix)
The Sound of Arrows - Into The Clouds (Fear Of Tigers Remix)
Over the past few years, the duo's timeless compositions have been remixed by producers such as Tom Staar, Chad Valley, Fear of Tigers, II Figures or Curtis Vodka, giving birth to wonderful remixes, some of which you can sample above.
Find The Sound of Arrows on MySpace or check out their official site.