THE TING TINGS – SILENCE (Indie/Pop – UK)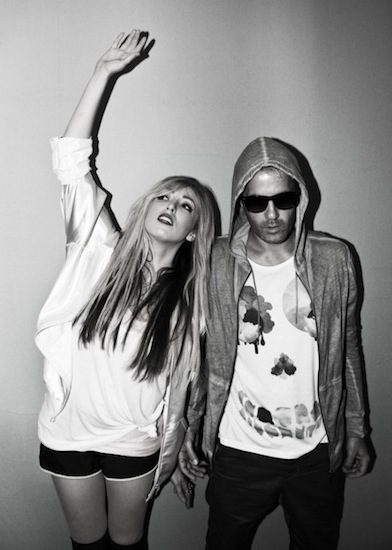 In 2008, The Ting Tings took the world by storm with their eccentric pop sound and they ended up scoring a #1 album in the UK and shipping over 2 million copies worldwide. After months of non-stop touring, Katie White and Jules De Martino ended up in Berlin, where they set up a studio in an old jazz club to record new songs (including their 2010 single "Hands"). Then one day they felt like going back to the UK so they rocked up in East London and wrote a few more songs. But these two never seem to be able to sit still and after six weeks they were off to Spain, where they recorded the rest of the new album.
Tentatively titled Sounds From Nowheresville, The Ting Tings' sophomore album is scheduled for a February 2012 release and it will be "a very primal, raw album", "honest and experimental and as always rhythm based", Katie and Jules anounced in their Life+Times interview last month. But music speaks louder than words, here is the first single off the new album..
The Ting Tings - Hang It Up
Now Katie and Jules have decided to tease their fans a little with more fresh sounds off the album. They have recently started streaming the song "Silence" remixed by none other than Aussie electropop duo Bag Raiders! This chilled-out remix opens with gentle snaps and slowly builds up to finally bust loose with bongos and melancholy synths that enhance the vocals' inherent sadness.
The Ting Tings kick off their first UK tour in over two years tonight in Leeds and they will be rocking London, Liverpool, Manchester and more over the next two weeks. For tour dates and news, see the official site or Facebook. Buy the music on