TURZI ELECTRONIQUE EXPERIENCE – EDUCATION (Electro/Rock – France)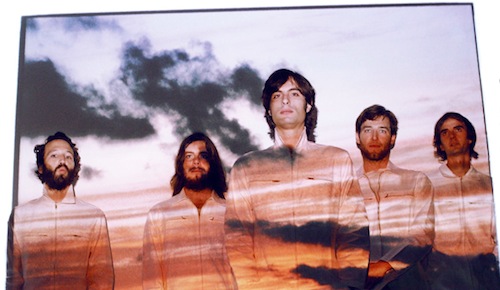 Signed to Parisian label Record Makers, Turzi Electronique Expérience is the brainchild of French musician Romain Turzi. His latest endeavour, Education, is the natural continuation of his 2005 debut album, Made Under Authority, which saw the young artist exploring krautrock and dissonance. Now, Turzi has broken free from his own codes and his vision reaches further, out of his intellectual comfort zone.
Co-produced by Pilooski, Education incorporates a wide range of influences ranging from Morricone to Michael Cretu or Tangerine Dream. The final result is an album that sounds like the soundtrack to an imaginary movie, with each track building its own narrative and letting the listener fill in the gaps.
For your listening pleasure, check out two more tracks: Sébastien Tellier's remix of T.E.E's 2009 single "Buenos Aires" and Turzi's remix of Jupiter's single "One o Six".
Turzi Electronique Expérience - New Beat in Buenos Aires (Sébastien Tellier Mix)
Find out more on T.E.E's Facebook and buy their music on BandCamp or