WE'LL MAKE IT RIGHT – LITTLE THINGS (Alternative/Indie/Pop – Netherlands)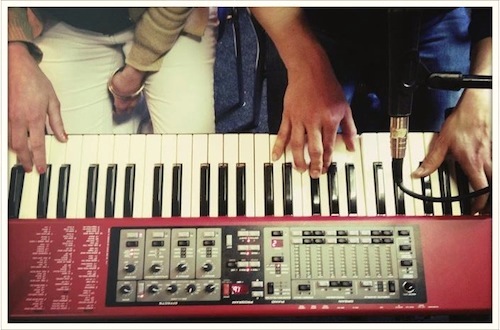 In January 2009 Dutch singer/songwriter Benny Sings invited an interesting crew of friends for a recording session in the luxurious Lloyd Hotel in Amsterdam. The resulting songs were gathered in the combo's debut album In a Cabin With… We'll Make It RIght, released as a free download in May 2009.
We'll Make It Right reunited at the end of 2010 and locked themselves in a house in the middle of the Ardennen forests in Belgium. Benny Sings, Bart Suèr, Roos Jonker, Dean Tippet, DJ Extraa and Bo Koek spent a week eating, drinking and sleeping and they also wrote and produced a new full-length album.
We'll Make It Right - Little Things
Featuring ten cleverly-written songs, WMIR's sophomore album is a fresh, authentic and quirky record with many layers of everything from orchestra instruments to grand piano, as wel as both male and female vocals that compliment each other warmly.
If you want to find out more about We'll Make It Right, check out their Facebook. Buy the album on