YEAH YEAH YEAHS – SACRILEGE (Indie/Rock – US)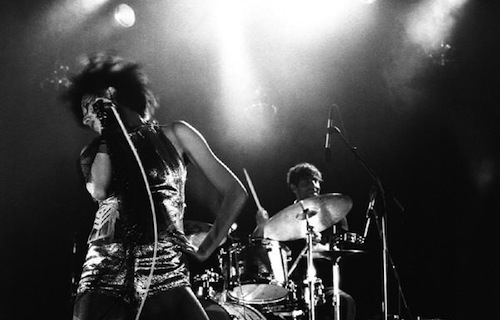 Yeah Yeah Yeahs are back! Four years after their Grammy-nominated album, It's Blitz!, the American indie trio have finally announced the release of their fourth full length Mosquito, due out April 15 on Interscope. The new record features production from Nick Launay, TV on the Radio's David Sitek and LCD Soundsystem's James Murphy and the first tune to emerge is the astonishing "Sacrilege".
Drenched in reverb, Karen O's bluesy vocals open with cooing softness, only to be joined by Brian Chase's harsh cymbals and Nick Zinner's distant guitars, escalating from the fairly muted opening into a massive arena-size tune. The song finally culminates into an unexpected gospel chant backed by a full 24-piece choir.
For more info, visit the YYYs' official site or Facebook. Buy the new single on