1973 – BYE BYE CELLPHONE (Folk/Indie – France)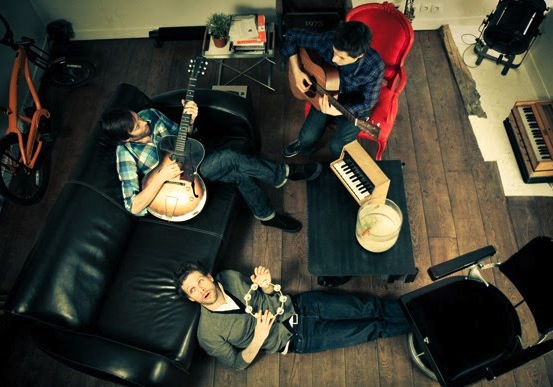 French indie folk trio 1973 consists of three school friends: Nicolas Frank (vocals and guitars), Thibault Barbillon (bass, keyboards, guitars) and Jérôme Plasseraud (guitars and keyboards). With their first album Bye Bye Cellphone, they have created a loving homage to the sound of classic Brit pop and Californian folk-pop, with strong echoes of The Beatles and The Beach Boys.
Their hook-laden tunes shimmer with six and 12-string guitars and plangent harmonies which weave in and out of a glinting lattice of Mellotrons, harmoniums, banjos, pianos, dulcimers, polyphonic synths and Casiotones. They rise in wistful choruses, with lyrics often speaking to reminiscing, escaping or being set free.
Blending in influences of folk, indie and 70s music, Bye Bye Cellphone is a confident and serene debut for a band that knows how to craft refined pop songs. They are not trying to become superstars or write the next "Let It Be". They are just doing what they do best: writing delectable tunes that sound better with every listen.
Find the band on MySpace or visit their official site for more info. You can buy their debut album Bye Bye Cellphone on