340ML – FAIRY TALES (Dub/Afro/Jazz – Mozambique)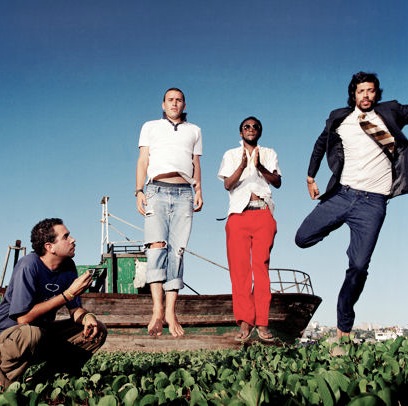 All four members of 340ml (pronounced: three forty mil) grew up in Maputo, Mozambique, but moved to Johannesburg in the mid 1990s in order to pursue academic careers. During their studies, the foursome always managed to keep producing music, more akin to rock and ska at first and then evolving into their distinctive blend of chilled out Afro-jazz.
The band, that as been dubbed by some as being "Jozambican", incorporates many different elements into their music including Dub, Ska, Jazz and Reggae. 340ml's debut album Moving, co-produced by the Jazzworx production team, was released in 2004 to rave reviews. Four years later, 340ml released a second album entitled Sorry for the Delay, the title of which is probably an ironic nod to the protracted process of recording the album.
Sorry For The Delay is a celebration of the band's multifaceted sound. Their distinctive dub grooves are threaded with Tiago Correia Paulo's spare guitars, Paulo Chibanga's angular drum fills and pulsing beats, Rui Soeiro's smooth bass-lines and Pedro da Silva Pinto's smoothly delivered vocals. The mood is chilled and the beat feels right. It's like a summer day in the sun.
For more info, check out 340ml's official website and MySpace.