LO-FI-FNK – MARCHIN' IN (ElectroPop – Sweden)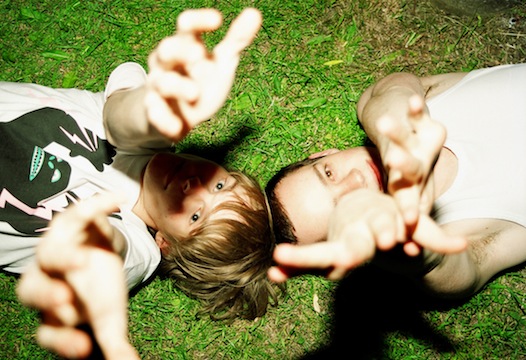 It's already been four years since Lo-Fi-Fnk's promising 2006 debut Boylife, a long wait for their numerous fans, but here is a brand new track from the Swedish electro duo to sate their thirst for new material. "Marchin' In" is  a summery pop-infused song featuring chiming piano and a delightful melody.
This new song seems to have borrowed more from Tough Alliance or Pacific! than Lo-Fi-Fnk's more dance-oriented previous material. With sun-kissed vocals and prevalent bonges, it substitutes the angular beats of Boylife for something more Balearic. This could have been a difficult transition for Mattias Erik Johansson and Isak Martinsson but they manage to pull it off and "Marchin' In" feels effortlessly smooth and breezy.
Word on the street is that the duo will release a full-length album sometime next year but details are scarce. To stay in the loop, find Lo-Fi-Fnk on MySpace or check out their official site. Buy all the music on