THE NAKED AND FAMOUS – YOUNG BLOOD (Indie/SynthPop – New Zealand)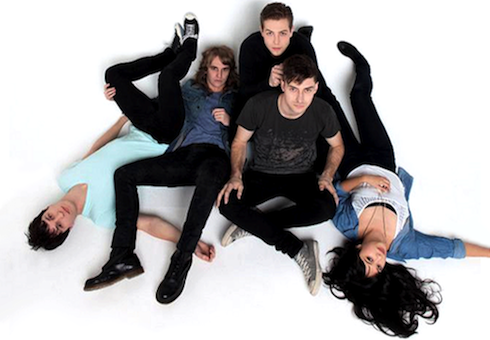 The Naked and Famous are a five-piece indie band hailing from Auckland, New Zealand. They formed in 2008 when Thom Powers and Alisa Xayalith recorded two EPs with engineer Aaron Short, a fellow student at Auckland's MAINZ music college. In 2009, they recorded the single "All of This" and Aaron Short became a performing member of the band, later joined by Jesse Wood (drums) and David Beadle (bass) as full-time members.
To this day, their 2010 single "Young Blood" remains, by far, their most widely known tune. Upon its release, the single shot straight to number one on the New Zealand chart and over the next months it was remixed by a number of high profile artists, including Chiddy Bang, Dave Sitek, White Sea and Melbourne's own Strange Talk.
The Naked and Famous - Young Blood (Strange Talk Remix)
"Young Blood" was then included on the band's debut album, Passive You Agressive Me, which was recorded mostly at home and at Auckland studio The Lab,  and released in September 2010 on TNAF's own label, Somewhat Damaged.
If you like what you hear, check out the band's official site or Facebook. Buy the music on BandCamp or