ADAM KESHER – CHALLENGING NATURE (Indie/Rock – France)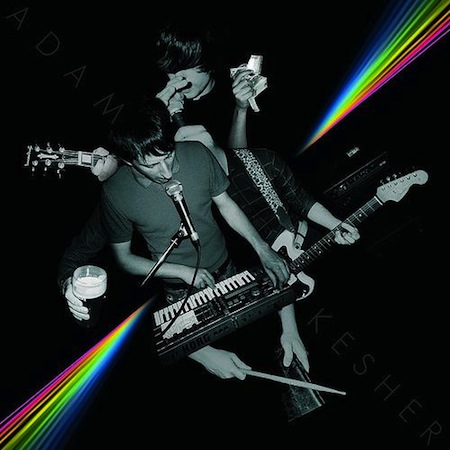 French band Adam Kesher is one of our new favourites here at umstrum||music. Their super punchy synth-powered pop rock is highly contagious and definitely good music to pack some raw energy into a boring tuesday.
"P Katerine" is quite simply a killer track. It's one of those tracks that's already great in its original version and that gets even better when it's remixed! Even more so when the remix is produced by 25 Hours A Day (aka Pierrick Devin), the new French electro sensation…
Adam Kesher - P Katerine (25 Hours A Day Remix)
Adam Kesher's perfect blend of rock and dance somehow manages to stand out  amongst the current profusion of electro rock bands. On the heels of EPs such as An Allegory of Chastity and Modern Times, they released their first album, Heading For The Hills, Feeling Warm Inside, in 2008 to much critical acclaim.
They're now getting ready for the release of their new album, Challenging Nature, due out next August on Disque Primeur. Dave One, who is one half of revered electro duo Chromeo, will be on production duties, helped out by artists such as Zdar, A-Trak and Pierrick Devin.
The first single off the new album, "Hour of the Wolf" is currently available for free download on adamkesher.com! For more info visit Adam Kesher on MySpace and buy all their music on