ALEX WINSTON – SISTER WIFE (Pop/Indie – US)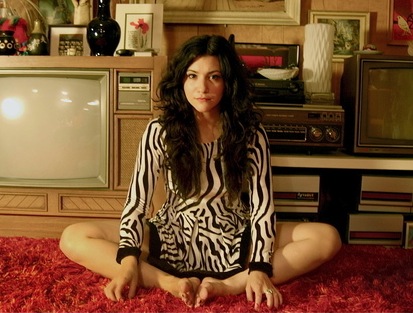 Twenty-one year old singer / songwriter / guitarist from Detroit Alex Winston has been riding a pretty steady wave of success in the past few months and she seems determined to keep it going. The young lady is in the spotlight again this week after the release of a new remix of her poppiest and most addicitve song "Sister Wife".
"Sister Wife" was the title-track of Winson's third EP, released last March on HeavyRoc. The song already got its share of remixes but this time there is a very special guest on production duties: New Zealand's own Ladyhawke. It's actually the first time Ladyhawke remixes a track for another artist, hence the suprise and good deal of anticipation. To add to the buzz factor, it's also Ladyhawke's first "new" material in a long time and, honestly, it's pretty great!
The remix was first posted on popjustice a few days ago and you can stream it just below. Enjoy!
Alex Winston – 'Sister Wife' (Ladyhawke Remix)
If you like what you hear, you're in for a treat. We've got a couple more tunes for you! The first is a spacey remix of "Locomotive" by Beach Fossils and the second is another remix of "Sister Wife". This version is more chilled than the one just heard above and it comes courtesy of Star Slinger.
Alex Winston - Sister Wife (Star Slinger Remix)
Find out more about Alex Winston on MySpace and/or buy her music on