ALEXI MURDOCH – TOWARDS THE SUN (Alt/Folk – UK)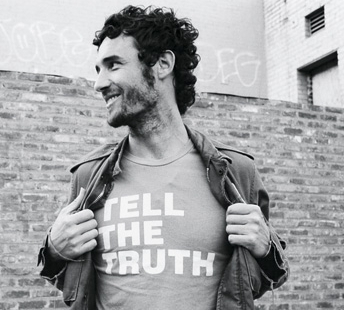 London-born singer-songwriter Alexi Murdoch is a well-travelled, multi-faceted artist. As a child and teenager, he was raised in Scotland, Greece and France. Later on, he attended university in the US in North Carolina and at the moment he spends about half his time in New York and the other half in a small house on the remote west coast of Scotland, where he can write and record music at his leisure.
With his achingly beautiful voice (that might remind some of Nick Drake) and minimalist instrumentation, Murdoch has managed to slowly build a reputation for himself. All his music has always been self-recorded and self-released on his label Zero Summer Records. His debut, Four Songs, was released in 2002 on the site CD Baby where it was, for a bit of time, the site's all-time number-one selling record. Its follow-up, Time Without Consequence, came out in 2006 and its songs received placements on dozens of films and television shows. Finally, a number of new songs were previewed in Sam Mendes' 2009 movie Away We Go.
Murdoch's third record, Towards The Sun, prolongs the magic of his previous work. Spare and intimate, it benefits from the simple guitar-bass-drum structure of the songs, which feel warm and honest.  At first distributed exclusively through the artist's official website as a limited edition CD in a hand-numbered sleeve, it has now finally received a wider release: since yesterday March 8th, the EP is available worldwide as a CD or download. Get it now from
Alexi Murdoch - Towards The Sun