ASHA ALI – STOP TALKING (Pop/Electronica – Sweden)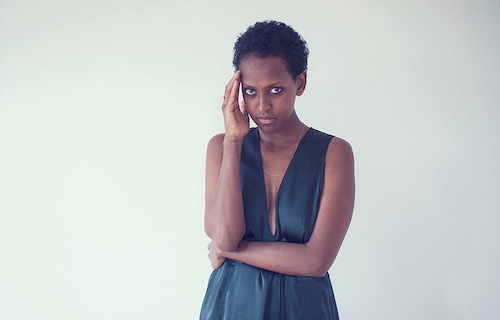 Asha Ali is a Stockholm based/Ethiopian-born pop and soul singer andb songwriter. She broke through back in 2005 with the Warm Fronts EP and went on to release two albums in 2006 and 2009. Now signed to independent label Hybris (also home to El Perro del Mar and Familjen), Asha Ali is back with a new song, "Stop Talking", the first single from her upcoming album Loud And Out Of Place. Co-written with Johannes Berglund (The Forest & The Trees, The Radio Dept), "Stop Talking" is a moving tune that combines straightforward pop sweetness with a string of soul and subtle elements of electronica.
On her third LP, Loud And Out Of Place, Asha Ali shares writing credits with a handful of highly talented fellow Swedes including Peter Moren (Peter, Bjorn & John), Jennie Abrahamson (The Knife) and Frederick Berger (Icona Pop, Agnes). So keep an ear out for the album, which is set to drop next autumn.
For more info, check out the official website or Facebook. Buy the music on