AZEALIA BANKS – 212 (HipHop/Electro – US)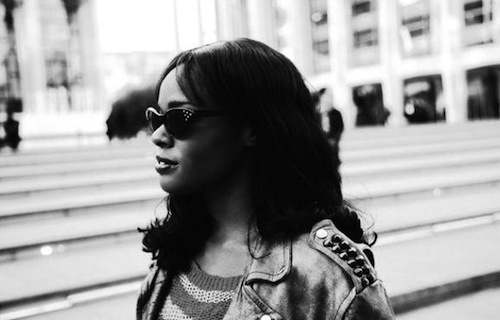 Hailing from Harlem, Azealia Banks is only 20 but she seems poised to become the buzz artist of 2012. She already has over 50000 followers on Twitter (including Kanye West!) and the video for her breakthrough hit "212" has 7 million views on YouTube!
Classically trained in the Performing Arts, Banks is a truly versatile artist, citing influences ranging from Supergrass to Jay-Z, the Velvet Underground or Destiny's Child! Personal and uncompromising, her songs showcase the young lyricist's implacable flow and obvious pop sensibility.
Now prepping her debut album, Azealia has relocated to London to work with big-ticket producer Paul Epworth (Adele, Friendly Fires, The Rapture). The album will be called Broke With Expensive Taste and it will be out next September. It will be preceded by the 212 EP, to be released soon on Polydor Records, featuring remixes of "212", previously released jam "Liquorice" and two new tracks "1991" and "Grand Prix".
Find Azealia Banks on Facebook or check out her official site. You can also stream her music on SoundCloud and buy it on