BAG RAIDERS – SUNLIGHT (Electropop/Dance – Australia)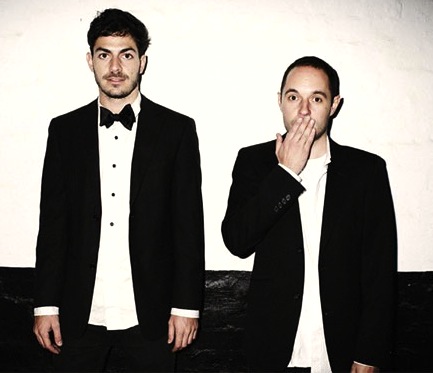 Bag Raiders are a Sydney-based electro duo who scored a breakout hit in Australia in 2007 with "Fun Punch" and an even bigger smash in 2008 with "Shooting Stars". The duo (Jack Glass and Chris Stracey) has become one of the most sought-after electropop act in Australia and their aural gems have won them the endorsement of  Bang Gang 12s, sister label to Modular Recordings.
In the past couple of years, they have also been hailed for their remixes of tracks by Cut Copy, Midnight Juggernauts, Sneaky Sound System, Kid Sister and many more.
For their self-titled debut album, released last November, Bag Raiders enlisted a handpicked selection of guest artists: Rhys Taylor (Ted & Francis), Simon Jones (The Holidays), Gisselle Rosselli (the voice behind Flight Facilities' hit single "Crave You"), Martin Solomon (Wim) and Dan Black. UK singer/songwriter Dan Black (of Planet Funk fame) provides the vocals on Bag Raiders' new single "Sunlight", which you can listen to below…
Just like the rest of the album, "Sunlight" is electropop at its best: shiny disco influences, synths that sound like they came straight from the 80s, sing-a-long chorus and great beats… This is a perfect summer anthem (lucky Southern Hemisphere) and its pure dancefloor energy will conquer any crowd in a heartbeat. FYI, the single package, out next February, will include remixes by Armand Van Helden, Tiedye, and Gloves.
Show Bag Raiders some love on MySpace and listen to more music HERE and HERE. Buy their singles on