BARRETSO – CELESTE EP (ElectroSynth/Club – Chile)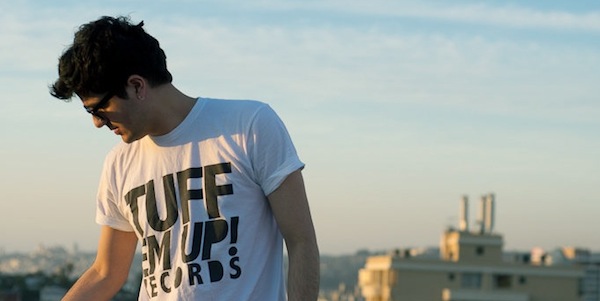 Chilean dreamwave wizard Barretso (born Francisco Cofré de la Fuente) first showed up on our radar at the beginning of 2010 and in just over a year his buzz factor has literally exploded! Both his original tracks and his remixes for the likes of Justice, Minitel Rose, Gemini Club and The Vanish have managed to propel him to the forefront of the electro scene.
The Vanish - Heartbeat (Barretso Remix)
After the critically acclaimed Bright City Lights EP (released in April 2010), Barretso is now finally almost ready to introduce his new record, Celeste EP, which will be out in late Spring. As if we weren't already shivering with anticipation, Barretso has decided to tease with a new song taken off the forthcoming EP. He dropped it a few days ago on his Soundcloud and it instantly created a shock wave amongst his numerous fans.
Barretso – Chase (Celeste EP Teaser)
On top of this, Tuff Em Up! Records and Trashbags have just announced a massive remix competition ahead of the release. You can already download the stems of "Chase" HERE (password: frankiechase) and start working on your very own remix of this brilliant track. The competition will close on May 23rd 2011 and the winner will  see his remix featured on the Celeste EP and will also get a record release through Tuff Em Up! Records and a pair of WESC headphones. All remixes are to be submitted to Fraser@tuffemup.com
Show Barretso some love on MySpace and buy his music on