BEAR HANDS – BURNING BUSH SUPPER CLUB (Rock/Indie/Pop – US)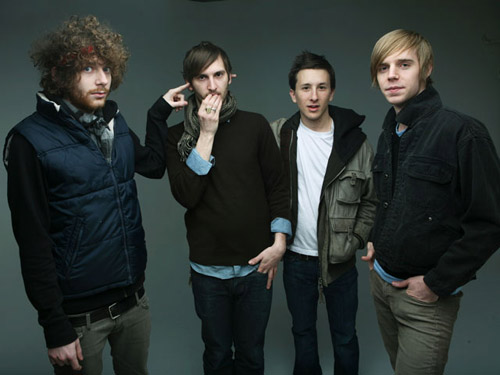 Brooklyn-based indie rock band Bear Hands consists of Dylan Rau, Ted Feldman, Val Loper and TJ Orscher. The band formed in 2006 and recently released a 4 song EP called the Golden EP. Now signed to Cantora Records, the four piece is gearing up for the release of their debut album Burning Bush Supper Club.
As an introduction to their forthcoming album, Bear Hands recently released the track "Crime Pays" and it quickly made its way to all major blogs. This new track is an addictive piece of power indie pop with a super catchy hook. The boys display the same level of energy as in their previous productions but the  sound is more laid back and groovy than in the past. Definitely worth a listen…
The new album will be released on November 2 and the boys will then launch a massive tour (22 gigs in 30 days). Listen to more tunes on the band's official MySpace and buy their music on
Like it? Share it!